Welcome to Ancholme Rowing Club website. This website is currently under development.
Ancholme rowing club boathouse is located at 14 Manley Gardens, Brigg, DN20 8LW, club sessions are held on Tuesday evening at 18:30 and Sunday mornings at 10:30. For latest information on whether the club sessions are being held please check the club out on Facebook.
In order to take part, you need to be at least 12 years old and able to swim 50m in light clothing. The club is a voluntary organisation run on a membership basis. We welcome new members, running free taster sessions so that you can come and have a go. Membership includes the use of club facilities, equipment and teaching from beginner onwards. We have a plenty of rowing machines and a fleet of boats that our club members can use. The clubs was founded in 1868 with the mission is to promote rowing in Brigg!
WHY ROWING: GOOD EXERCISE, MORE INTERESTING THAN EXERCISE MACHINES, CARDIO-VASCULAR, NON IMPACT SPORT, ALL EQUIPMENT PROVIDED, TEACHING FROM BEGINNER UPWARDS, FRIENDLY CLUB ATMOSPHERE, COMPETITIONS, FUN!
The club runs the Ancholme Head rowing competition on the second Sunday in October each year. The event is affiliated to British Rowing and you can enter via BROE2. The next event will be held on Sunday 11th October 2020.
To contact the club please email: penny.neil@hotmail.co.uk
To find out more about rowing visit the British Rowing website.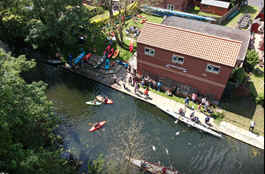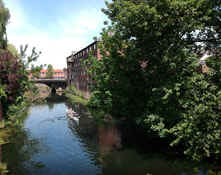 This site was updated 7th February 2020
© 2020 - Ancholme Rowing Club